We are specialists in antimelanosic and moisturizing treatments for crustaceans
Especialistas en tratamientos antimelanósicos e hidratantes para crustáceos
LEADERS IN HIGH QUALITY INNOVATIVE TREATMENTS FOR THE FISHING AND AQUACULTURE INDUSTRY


At BioMarine Laboratories we offer safe and effective alternatives by developing sulphite- and phosphate-free additives intended to promote part of the antimelanosic and moisturising treatments of fish products. Our aim is to exceed our clients' expectations through quality, bringing to the market products that are committed to consumer health and respect for the environment.
Immersed in a constant innovative process, at BioMarine Laboratories we have a highly qualified technical team. Their research into the sector, combined with the application of international standards and cutting-edge technology, allows us to offer a complete range of superior quality antimelanose and moisturising additives to guarantee greater competitiveness for clients and suppliers.
BioMarine treatments have been formulated under the premise of favouring growth and productive performance. Thus, while EcoMel and EcoMel Frost prevent the phenomenon of melanosis in crustacean fishing after they are caught, Hydro+ produces a weight gain of the crustaceans by avoiding losses due to dehydration.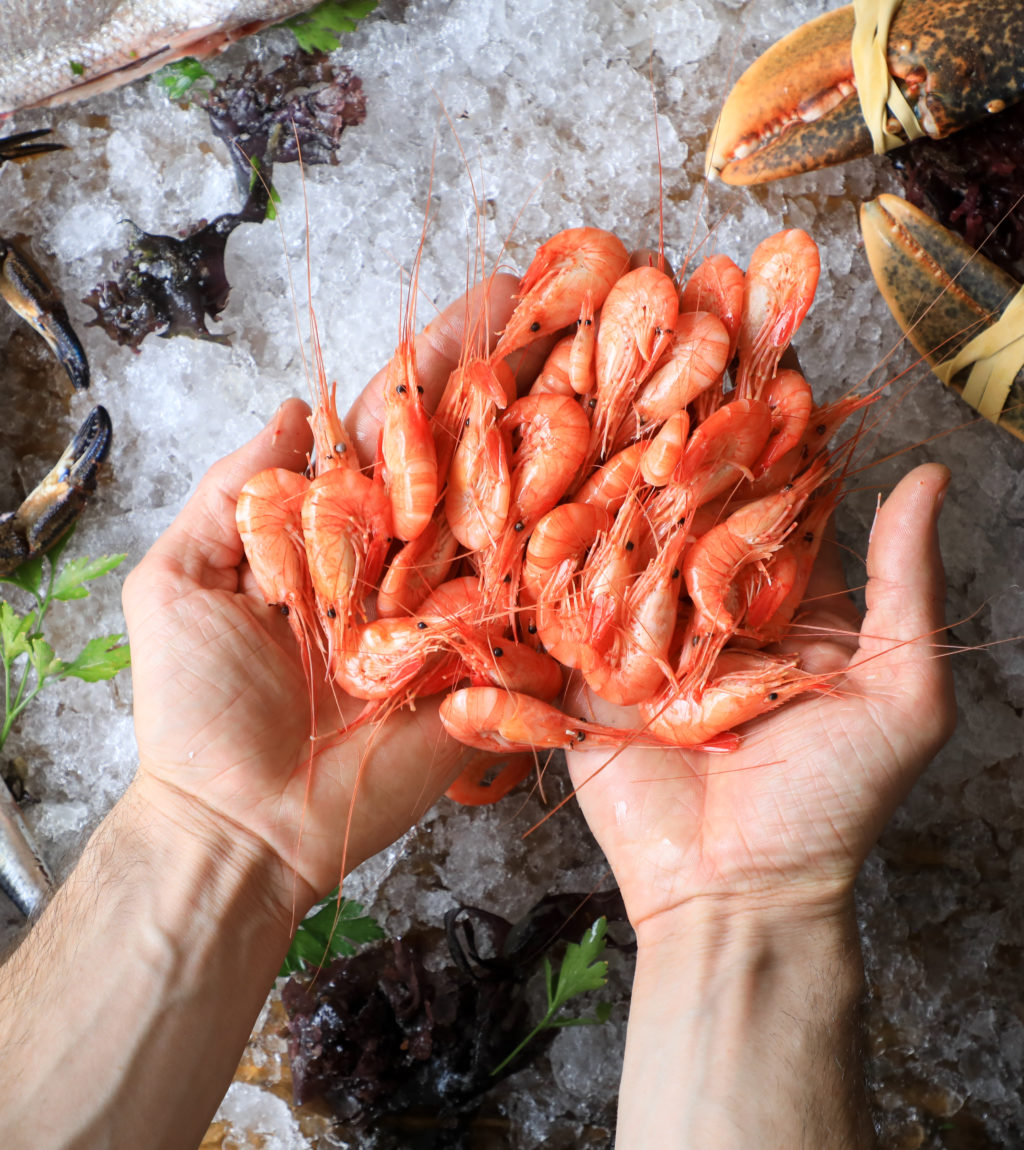 As part of our commitment to developing additives that protect the health of the end consumer while helping to increase the quality of the catch, BioMarine products are sulphite- and phosphate-free and also free of all types of allergens. Moreover, thanks to their composition, they preserve intact the organoleptic characteristics of the crustaceans, maintaining the colour, taste and smell of fresh seafood.
At BioMarine Laboratories we work every day to create innovative and sustainable products, reducing the amount of chemicals that negatively impact on the lives of our consumers and the environment. Our aim is to guarantee the safety of our clients and of biodiversity, in order to continue advancing in the generation of economic value and social well-being.
Copyright © 2019 BioMarine Laboratories. All rights reserved.